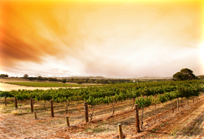 Australian Travel Visas is an independent UK company, and is not affiliated with the Australian Government.
Australian Travel Visas are one of the world's leading Australian visa specialists. Each year we help hundreds of people fulfil their dreams of travelling down under. We organise Australian tourist visas, as well as assisting in processing Australian and New Zealand working holiday visas.
Applications for working holiday visas are complicated and can be very overwhelming to many people. Australian Travel Visas handles every detail for our customers, ensuring that your application is lodged in the correct format with the appropriate embassy. Australian tourist visas (ETA's) can usually be process in 24 hours and will allow you to visit Australia for up to 3 months.
Working in Australia and New Zealand has become increasingly popular with young people wishing to experience the thrill and excitement of living in a different country. We have the experience to help you arrange all the paperwork you require when planning your big trip.
If you have any questions regarding the Australian or New Zealand visa requirements please feel free to contact a member of our expert team.